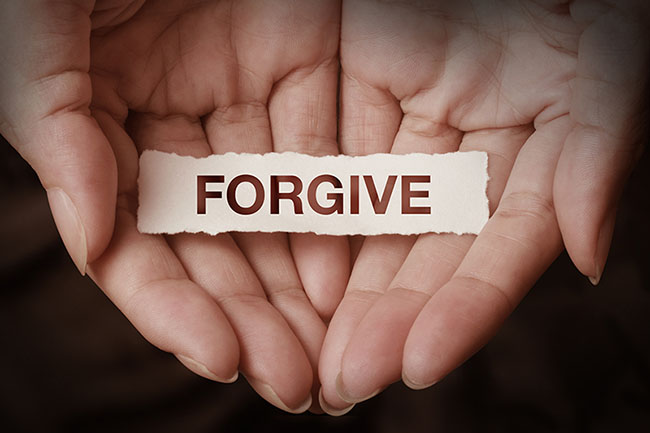 Do you ever struggle with forgiving someone? When it is hard to forgive, think on God's word and remember His mercy towards you. Seek God's help to let go of your anger, to extend compassion and forgiveness to those who have wronged you. It may take some time to forget the wrong or hurt that you have experienced, but you can quickly forgive, as God does.
Matthew 6:14-15 
14 For if ye forgive men their trespasses, your heavenly Father will also forgive you: 
15 But if ye forgive not men their trespasses, neither will your Father forgive your trespasses.