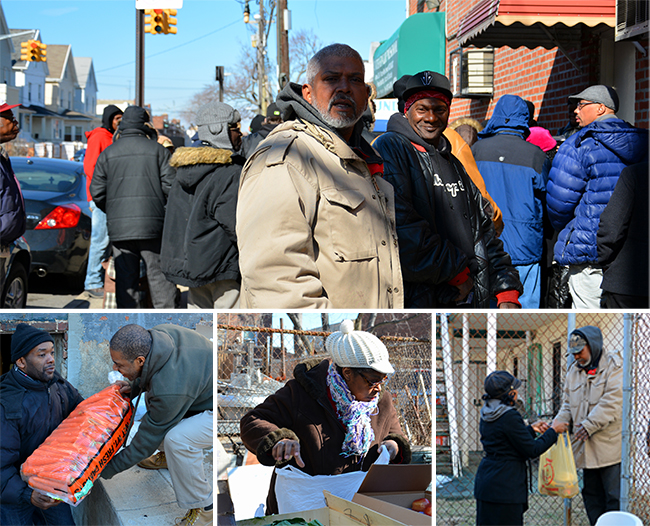 The Bible commands us to feed all of God's people. So, we created a program to help feed hungry people in our community in the Bronx, and now we find ourselves feeding hundreds of people every week.
On Saturday mornings at 10:30am, our food pantry doors are open. We distribute groceries at the church from 10:30am-12pm. Volunteers are welcome to help.  Please email our volunteer coordinator, Elder Raymond Belanfante, at rbelanfante@faithagt.org if you are interested.
To Receive Food
All people are welcome regardless of their religious background or economic situation. We do not require a reference or identification.
Program FAQ
Donation to the food program.
We could not feed so many people without help from the following programs. A special thank you goes to New York City, New York State, and to the Federal government (especially the U.S Dept. of Agriculture) for funding these critical emergency food programs.
TEFAP – The Emergency Food Assistance Program
HPNAP – Hunger Prevention and Nutrition Assistance Program
EFAP – Emergency Food Assistance Program
EFSP – Emergency Food and Shelter Program